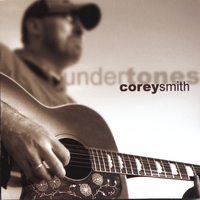 What do you get when you cross Dave Matthews, Jack Johnson, Kenny Chesney, Jimmy Buffett, some whiskey, a keg, and songs about college girls, drinking, growing up, religion, good times and bad times? The answer is Corey Smith. And, yes, this is a good thing.
I was drawn to listen to Corey's music after reading the latest Lefsetz Letter, where Bob hails Corey as one of the most successful/unknown-by -the-masses artists touring today. Corey is now selling out shows all over the southeast, and you should know who he is whether you dig his style of music or not. He is gaining fans like wildfire and more importantly doing it on his own terms, without the help of a major label.
Check out this live video of Mr. Smith performing 'If I Could Do It Again' at City Stages in Birmingham, AL. You'll know pretty quickly whether this is your cup of Kool-Aid. It looks like one hell of a party, with the crowd singing every word to the song and nearly drowning out the singer himself.