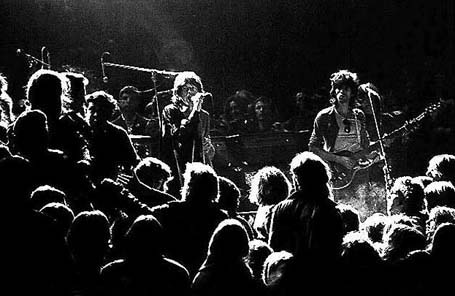 Uncut Magazine's
website is very quickly climbing the ranks of one of my favorites. What other publication is still covering historical events such as the December 6, 1969 free concert at the Altamont Motor Speedway. Their post reads:
As part of a new series of 'Your Say' features, Uncut will be looking at personal accounts from regular people who have attended great events in Rock History. Read Marcia Heinegg's account of the Altamont disaster, then tell us your own story.

"Marcia Heinegg, then 22, was living that fall of 1969 with her friend Joanne Brady in Sacramento, an hour north of San Francisco. She doesn't remember how she heard about the free concert the Stones were going to play at Altamont - probably from friends, she thinks now. Anyway, she and Joanne and Marcia's future husband Chris and his friend Nicholas Rosenberg, who'd just arrived from New Zealand, drove out to the festival in her 1952 Studebaker.

"I remember masses of people as far as the eye could see," she recalls now. "I think we got there in the early or mid-afternoon. We dropped psilocibin...."
Read the rest
here
---- photo © 1969 Photo: Robert Altman